In this article, you will read about Nursing shortage leads to early start of Bellarmine's accelerated nursing program
Nursing shortage leads to early start of Bellarmine's accelerated nursing program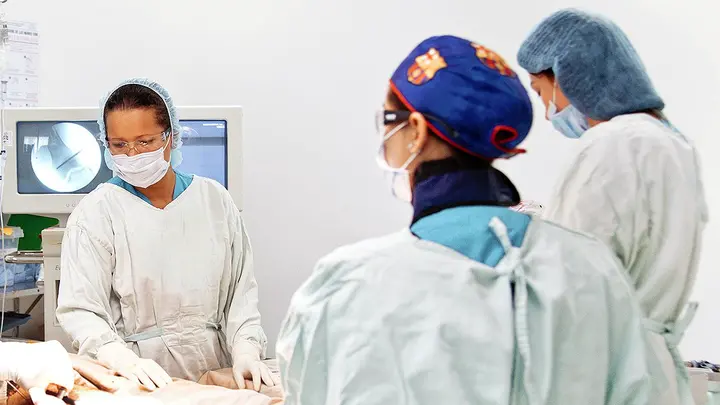 LOUISVILLE, Ky. (WAVE) – Bellarmine University announced that it is moving up the start of a program designed to ease a shortage of nurses.
The program, where people with bachelor's degrees in other industries can return to school and earn their nursing degree in one year, has been around since 1998. However, Bellarmine added a January start date and boosted the normal 30 available spots to 50 to address the problem.
Members of that class will be able to seek licensure through their state board of nursing by the end of 2022.
"Starting the January (session) would help us get more nurses out into the workforce," Lori Minton, the program's director said. "Many of our nursing students come from all over the country for our one-year program. Many of them will go back to their states, but also many of them stay here in Kentucky."
READ THIS
:
DO NURSES HAVE LEGAL RESPONSIBILITY TO CORRECT A DOCTORS MISTAKE?
Delanor Manson, CEO of the Kentucky Nurses Association told WAVE 3 News Kentucky had a nurse shortage before COVID-19, but the pandemic has made it much worse. She said many Kentucky nurses are burnt out and are leaving the state to work in higher-paying areas and states, which include places like Texas, California and New York.
"Nurses; nursing students, they have loans, they have student loans, they have mortgages, and if they can make a lot of money in a very short period of time, do we begrudge them the opportunity to do that?" Manson asked. "The answer is no."
However, when nurses move to other states, Manson said it creates more problems for the communities they leave behind. After talking with nurse leaders across Kentucky, he said there is around a 12-20% staff shortage in state hospitals. In addition, there are fewer nursing educators in nursing schools.
The problem was so bad last year, 500 Kentucky nursing school spots were left vacant because there was no one to teach the courses.
In a statement last month, the American Nurses Association urged the federal government to declare the nursing shortage a national crisis, writing: "ANA is deeply concerned that this severe shortage of nurses, especially in areas experiencing high numbers of COVID-19 cases, will have long-term repercussions for the profession, the entire healthcare delivery system, and ultimately, on the health of the nation."
Manson believes the state needs to be able to educate more students to become nurses, and find ways to retain them; Bellarmine University's accelerated nursing program could accomplish both. He suggested healthcare systems and health departments could use the nursing students to their advantage and hire them to work in clinics while they work to earn their degree.
"That would help the students get expertise, and it would also help the health department," Manson said. "I'm talking about creative ways to look at staffing where we need nurses to work."
There is no "quick fix," though. Manson said employers should start offering more competitive wages to keep nurses in Kentucky, incentivize retired nurses to return to work, offer shorter shifts, create support staff plans, and listen to their employees' concerns.
The application process for the Bellarmine accelerated nursing degree program takes four to six weeks to complete. Learn more about the program, explore financial assistance options and apply by clicking here.
UofL has a similar program that lasts 15 months. To learn more, click here.